Why air bubbles appear on the surface of automobile sealing strips? Huayi specialized in sealing strips joints injection molding machine for 20 years.Huayi will tell your bubbles reasons and how to avoid bubbles problems.
At present,Huayi is the biggest supplier of such sealing strips joints injection molding machine in China.This rubber injection molding of Huayi is mainly for automobile sealing strip junctions.Different sealing profile material,Huayi has different kinds of sealing profiles joints molding solution.
Such as linear or right angle type joints,we recommend our QJ series sealing profiles jointing machine as below picture.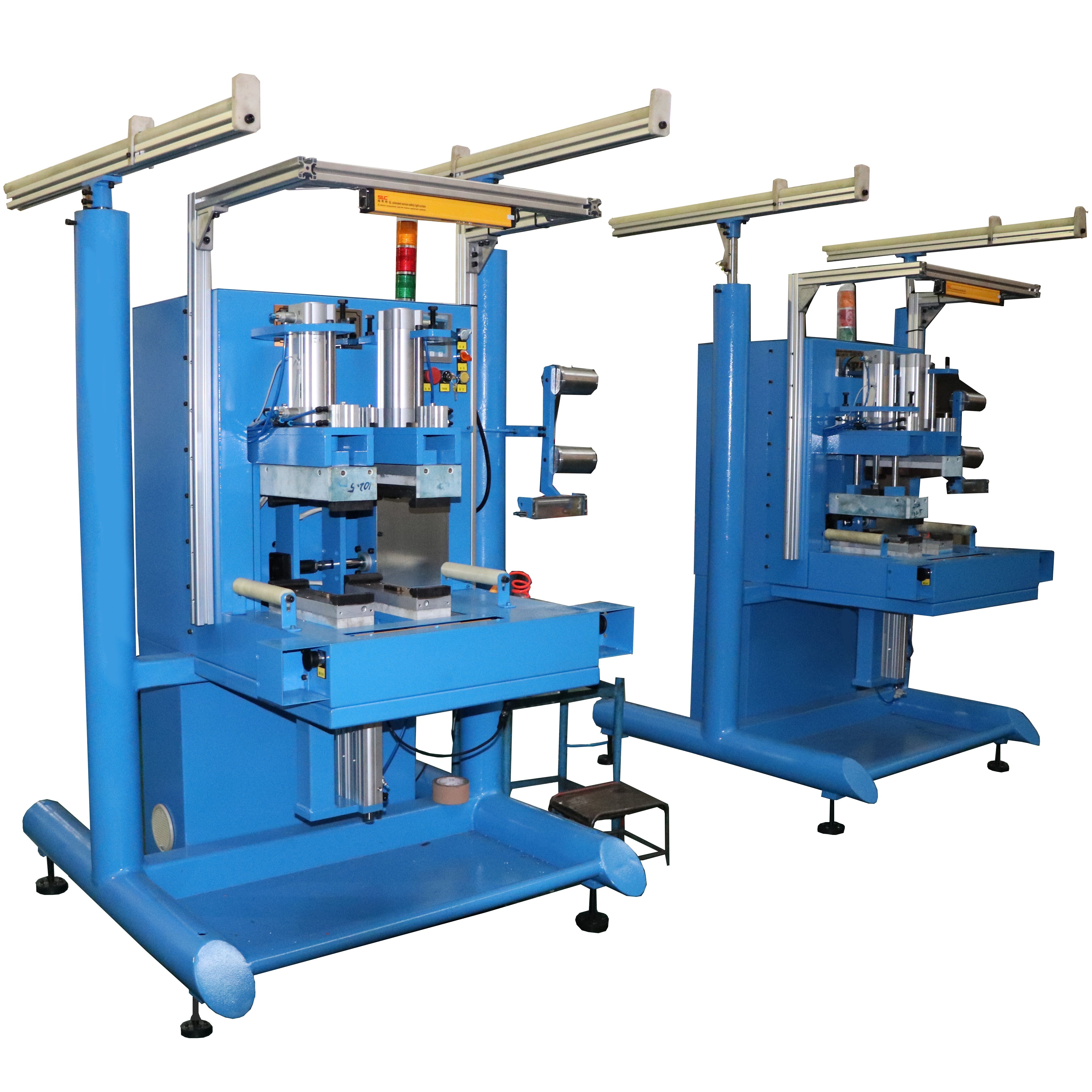 Second,if you profiles are EPDM,NR etc rubbers with bending angle,we will recommend our J series rubber injection molding machine.
Or if you profiles material is TPV or TPE material with bending angle,our JT series injection molding machine is the best choice for sealing strip joints.

 Pls follow this machine more details 
Automobile sealing strip is one of the important parts of automobile, which is widely used in door, window, body and seat. Automobile sealing strip, chair, skylight, engine case and trunk have important functions of waterproof, sealing, sound insulation, dust prevention, antifreeze, shock absorption, heat preservation and energy saving. It must have a strong tensile strength, good elasticity, but also need better temperature resistance and aging resistance. In order to ensure the fastening of the rubber strip and the profile, the cross-section structure size of the adhesive strip must match the profile.So as a professional supplier,they will suggest you the right injection machine for your sealing strip joints.

Automobile sealing strip
Automobile sealing strip can improve air tightness and prevent rain and rain from invading into the car. Once the automobile sealing strip is aged and damaged, it will cause the compartment to leak rain and increase the driving wind noise of the car. The leakage of rain is easy to make the car body rust. Many people have suffered a lot of crimes because of this problem. Then, some problems in the production process of rubber sealing strip such as automobile door sealing strip may lead to bubble phenomenon on the surface of rubber sealing strip such as door sealing strip. What are the specific reasons?Huayi lists the main reasons as below and as a experienced rubber injection molding machine supplier,Huayi included following points for our customers to avoid bubble problems. 
1,There is water (Improvement methods:add some calcium oxide during mixing)
2,It is not fully vulcanized, and it looks like there are bubbles when it is not ripe;
(Improvement methods:The material should be fully vulcanized by setting injection molding machine technical time and temperature)
3,There are many impurities in the vulcanizing agent, and the impurities of small molecules are decomposed in advance,and bubbles remain in the products;(Improvement methods:Choose good quality vulcanizing agent)
4,The exhaust design of the mold itself is unreasonable, and the gas can not be discharged in time when the rubber material is punching;(Improvement methods:Choose reasonable mold exhaust design according to sealing strip size)
5,Poor dispersion.
6,Rubber molding time is long, and there are bubbles when the product is vulcanized.(Improvement methods:Set reasonable vulcanizing time according to material technical requirements)
The owner should contact the vehicle maintenance company to replace the new seal in time to avoid the bad influence of the wind and rain weather when the car door sealing strip has bubbles.If you purchase injection molding machines for sealing strip,we are able to supply more technical support for our clients to avoid all these rubber products making problems.Huayi rubber injection molding machine is good choice for automobile sealing strip joints.